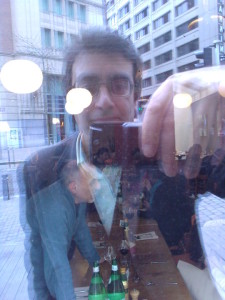 Series: Caucasus Analytical Digest (CAD)
Issue:  Literature in the Caucasus
Publisher(s): Center for Security Studies (CSS), ETH Zurich; Jefferson Institute, Washington D.C.; Heinrich Böll Foundation, Tbilisi; Research Centre for East European Studies, University of Bremen
Publication Year: 2010
Gevorg Ter-Gabrielyan examines the role of prose writers in Armenia's early and Soviet periods and the collapse of book publishing in independent Armenia. 
Abstract
Prose writers played an important role in Armenia's early and Soviet periods, with two writers taking important political posts just as the Soviet Union collapsed. In independent Armenia, book publishing largely collapsed along with a clear set of values, though writers sometimes found outlets in newspapers, soap operas, and blogging. More recently, a number of novels and short stories have appeared which try to make sense of Armenia's post-Soviet life, including defining its identity, dealing with the consequences of the NagornoKarabakh conflict, and adjusting to a form of capitalism that handed most of the available wealth to a handful of individuals, leaving the rest of the populace destitute.
A Centuries-long Contest for Power and the Writers' Pyrrhic Victory Prose writers governed Armenia, just like the rest of the Russian Empire, from the 19th century until the end of the 20th century. They mainly influenced the thoughts of the public, but sometimes their lives as well. Abovyan, Raffi and Nar-Dos, the big names of Eastern Armenian literature in the 19th century, built the modern nation.
They took the torch from ancient and medieval writers, who kept Armenia's language and identity alive, despite the lack of statehood for a millennium. Their function was the same as that of their great Russian contemporaries, Gogol, Tolstoy, Dostoevsky, or Chekhov: they were the camertone ("tuning fork") of ethics, the criterion of values. The other function of these two groups also coincided: to fill the gap left by the absence of an outspoken positivist social science community or secular philosophers. After the Russian Revolution in 1917, prose writers became the nightmare of the rulers and their main shooting target. The rulers were scared of any ethics, values, or thinking about the meaning of life that they did not control. This fear led Stalin's Soviet Union to exterminate writers. The great Armenian writers Charents, Bakunts, and Thothovents perished. Prose was crucified and sanctified.
Following Stalin's death in 1953, prose writers started to make trouble again all over the Soviet Union. In Armenia, alongside such important writers of the 60s and 70s as Pertj Zeytuntsyan, Aghassi Ayvazyan, Vahagn and Vardan Grigoryan, the phenomenon of Hrant Matevossyan took shape. Hrant did something that others in Soviet literature failed to do: he became a talented published author of international renown who could speak freely with almost no limits imposed by Soviet censorship. He interweaved the freedom of expression and an uncompromising search for human values with a deep internal acceptance of the Soviet system. He regarded that system as a last refuge for the Armenians, who otherwise would be slaughtered, being surrounded by unfriendly nations and already suffering in the aftermath of the 1915 Genocide. Thus writers secretly continued to govern Soviet Armenia—and the rest of the Socialist camp for that matter— even during the 1968–85 period of stagnation.
Many of the writers were dissidents, like Solzhenitsyn. Their prose amounted to a step-by-step dismantling of the system. They were arrested or deported, but the rulers, lacking Stalin's iron will, were afraid to kill them. Then these writers came to power literally, in some cases via bloodless revolutions, such as Vaclav Havel in Prague, and in some cases in the midst of bloody wars, such as Vano Siradegyan and Vazgen Sargsyan in the Armenia of the Karabakh war. Siradegyan, Hrant's main pupil, was one of the 13 "Karabakh Committee" members who came to power in 1990 after the Communist collapse.
For many years he served as interior minister, then mayor of Yerevan. The other talented writer, Vazgen Sargsyan, became the commander-in-chief. In the maelstrom of political life, they ceased writing. Hrant died from his inability to adjust to the new realities, without publishing anything new after 1984. He said long before dying that prose, in his opinion, had been overthrown forever.
Vano and Vazgen failed to govern with as much talent as they wrote. Although Armenia won the hot stage of the war, a million Armenians left their country in flight from the cold and darkness, which befell Armenia when the Soviet economic infrastructure collapsed and Azerbaijan and Turkey imposed a blockade because of the Karabakh conflict. A major part of the population lost hope that they could survive in their homeland. Some of them became writers away from home, writing in French, English or Russian.
Independence: Away with Prose?
Vazgen was killed in 1999 when a terrorist group entered the parliament building and shot several officials. Vano left office with the first president, Levon Ter-Petrossyan, and became a fugitive. They were not the only writers, but their fate was indicative for the rest of the prose establishment. By 2000, no one had published any serious prose in several years. Theater and poetry were also in a sorry state.
Newspapers flourished, and many potential and actual writers contributed to them. Despite on-going censorship the papers were and remain much freer than they were in Soviet times. TV started to produce and broadcast soap-operas—another refuge for erstwhile prose writers.
But, the bookstores became nightclubs. In Gyumri, Armenia's second largest city and the former cultural capital of the country, there is no bookstore today. People began selling their book collections for a pittance, together with the bookcases. For a select elite who had access to the internet, blogging became another way of producing and enjoying something which might, from time to time, resemble prose. Overall, however, it seemed that the populace stopped reading modern Armenian prose.
The remaining prose writers split into two camps: some of them maintained their ties to the Union of Writers, a Soviet heritage organization that publishes twothree literary journals for a small audience, with 2–4 issues appearing annually. Others, joining various postmodern artists, rejected the ancient hierarchies cherished by the Union of Writers. They socialize in literary clubs, which, if they are unusually lucky and are able to find some financing, may sometimes publish journals, on paper or virtually. They claim that art is politics and action, but the action of their prose is often invisible. If it is visible, the rulers crush them. Armenia's postmodern culture has no criteria defining what is high culture and what is low, what is popular and what is elite, what is good writing and what is not. Everything is writing, everything is action, everything is happening, everything is crushed if declares political aims. Members of the Union of Writers in the opposing camp still claim to discern prose from graphomania, but their problem is that many of them still write in an antediluvian style, aloof from the changed realities, secluded in their selfenclosed professional cocoons with no feedback from the larger outside world. The few remaining bookstores became flooded with a flurry of tomes from self-published writers, whose prose is virtually unreadable and certainly unmarketable. According to the new rules of the market economy, anybody with money could publish a book. The problem, as ancient as mankind, was that those who were capable of writing good prose did not have money. Thus, they almost did not write.
Newspaper essays and blogs are, of course, a fertile "grassroots breeding ground" for prose. However, the lack of prose was not only due to the absence of money and support for prose-writers. It also was a result of the crisis in values: the victory in the hot stage of the war with Azerbaijan did not result in any noticeable progress. The conflict remains unresolved. While the lights and the heat are more or less back on in Armenia thanks to imported Russian gas, very few migrants have returned, the borders are still mostly closed, and the economy is embryonic. Democracy has gone almost as far backwards as it could, and the nation has yet to define its raison-d'etre. To be sure, the Diaspora writers were finally published in Armenia. Whatever prose of the 19th and 20th centuries that was prohibited or unknown during Soviet times has by now been published or republished. The Eastern Armenian language, thanks to the new needs for rhetoric in newspapers, TV, elections and rallies, made a leap forward, reuniting with its sibling— the Western Armenian language, that of the modern day Diaspora. This was the language of the Ottoman Empire Armenians, who suffered from the Genocide.
They had great writers too, such as Zohrab and Varujan. Their successors are the Diaspora writers, including those who did not write in their ancestral tongue, such as William Saroyan and Michael Arlen, and many of those who continue writing in it.
The Seeds of reawakening
Within the last decade, prose has suddenly come back to life. In 2003, two new short stories by the still fugitive Vano Siradegyan started to circulate on the web. One of them was about a retired general in a strange foreign country. In contrast to Gabriel Garcia Marquez with his Colonel, Vano could now write about a retired fugitive general relying on his own personal experience. These stories demonstrated that Vano's ability to write is still much greater than his talent for political leadership. There are rumors that he has published a thick new book. Vazgen, of course, cannot publish anything new since he is dead. However, a volume of his political speeches appeared recently and they still may work to inspire soldiers forward in battle. Vahagn Grigoryan, almost the last survivor of the 1970s cohort, has published two novels and some short stories.
New names have also begun to appear. Levon Khechoyan, Vahram Martirosyan, Armen Shekoyan and Gurgen Khanjyan have gained recognition as modern day prose-writers and are frequently mentioned among small circles of specialists. In a 2003 book Caucasus Writers on Wars, which was a unique anthology in Russian of texts by Armenian, Azerbaijani, Georgian, Abkhaz and Ossetian writers, several short stories described aspects of the Karabakh war. One of them, by Susanna Harutyunyan, followed a hitchhiking woman who stops a truck driving along the road away from the war zone to a more peaceful area. The driver wants to make love to her, she runs away, but he catches her and satisfies himself. When they are lying in the grass under the spring sunshine afterwards, he says "We should hurry, otherwise they will start smelling." "Who are they?" asks the woman lazily. "The dead bodies," he says. She stands and runs away from him. He calls after her: "Come back, there's no way you'll get another ride," and like a beaten dog, she returns and climbs into the cabin next to him, where the strange, slightly sour stench of the dead bodies from the back of the truck is gradually getting stronger.
In the Lori region, home to many writers and poets including Tumanyan, a defining figure of the last two centuries, as well as Hrant and Vano, a literary movement survived. Recently young writers from Lori published a book, certifying that prose writing is something that almost every Lori youngster does, at least until the moment they have to start earning a living. Then they mostly leave the country or give up their talent.
The "Inkhnagir" alternative journal, managed by writer and publicist Violet Grigoryan, established a literary salon and sponsored a variety of events. They discovered Lusine Vayachyan, a young woman who wrote a novel about her sexual experiences with Russian and Armenian men in Russia. Mostly a tale of suffering and tragedy, this autobiography is a talented first work that employs street language with a relentless supply of profanities. In provincial Armenia if a woman writes about sex, her relatives, friends and the public still ostracize her. But Lusine does not care.
Inkhnagir no longer appears, but a literary prize bearing its name (which translates as "autograph") carries on its tradition. The first winner of the prize was a blogger using the nickname Dorian. He wrote a story about a young man who is seduced by a rich man into becoming a homosexual—and suffers because he feels that he enjoys it, while hating the fact that he was seduced for reasons of poverty.
In 2007, on the eve of the country's presidential elections, Ter-Petrossyan, Armenia's first president, declared that he was going to seek the office again in order to challenge the mafia-type clientilistic autocracy that Armenia had become. Over ten years in seclusion, after leaving office and before launching his new bid, he studied Crusader works in medieval French about Armenian culture and history. Before returning to modern politics, he published a huge volume detailing his findings.
During his campaign he delivered speeches which told the recent history of Armenia in an unprecedented way, connecting the dots between the news on TV and backroom deals which redistributed power and assets, transforming Armenia into a country governed by a cabal of corrupt oligarchs. In the wake of his electoral defeat, the authorities crushed his movement on March 1, 2008, killing ten people as they protested election irregularities on the street. His speeches have a definite publicist prose
quality. Although they do not conceal Ter-Petrossyan's thirst for power, they brought into the domestic Armenian discourse much desired ethical standards, including the criterion of human values, and became another bone in the skeleton around which the identity of a modern democratic prose could be recast and rebuilt. People started to read, newspapers and blogs, first of all, but they are not going to stop there: if there is good prose published and if it reaches the bookstores, including in the provinces, they will read it. A businessman with literary ambitions is entertaining ideas about making a bestseller novel into a film, or vice versa. He even supported a seminar on "How to write a bestseller in Armenia." But this is hardly a promising project.
The Talent of Small Things
More realistically, it will be possible to discover the little jewels and gems buried in the broader mass of literary raw material and let the world know about them, as the Inkhagir Award does. Hopefully, one day they will give birth to a new generation of talented novels, which will not be aborted or silenced.
Good prose helps us to at least register, if not make sense of what seems incomprehensible in life, regardless of which camp publishes it. Two recent stories demonstrate this. In the Writer Union's journal, Susanna Harutyunyan writes about her heroine's uncle, who was a powerful corrupt regional communist leader. At one point, he almost bought Karabakh from Brezhnev while plying him with the famed rainbow trout of Lake Sevan and Armenia's famous cognac. Now only his left side survives while his right side is dead after a stroke. He wants people to visit him, and the heroine does visit. He is touched, whereas she does not know how to deal with his life experiences.
Similarly Karen Antashyan, a winner of the Inkhnagir jury special prize, writes about a taxi driver who wanted to immolate himself, his wife and his apartment at midnight but could not find any matches. He ran away with a little fish in his pocket (the fish had died in the aquarium), in order to bury it, and came upon a street dog attacking a prostitute. He threw the fish at the dog and the dog, surprised, ran away. The prostitute has his mother's name. He, just like Susanna's heroine, does not know how to comprehend all these events.
When people produce readable prose from the things they do not know what to do with, it provides promising ground for a serious reevaluation of life, which is the heart of good prose. Perhaps imaginative literature will once again govern thoughts in Armenia, despite years of war and poverty. Certainly when it achieved independence, Armenia did not dream of becoming nothing more than a community mired in outdated cheap consumerism, much less a remote province of the world, ruled by oligarchs, where lack of achievement is habitually justified by an inability to overcome the postmodern condition.
About the Author
Gevorg Ter-Gabrielyan is Country Director of the Eurasia Partnership Foundation (EPF) in Yerevan. He also publishes in Armenian, English and Russian. The views in this article do not necessarily represent the views of EPF.
Link to the publication
http://www.css.ethz.ch/publications/pdfs/CAD-14.pdf